Examining the digital travel planning experience
14 Feb 2015
Back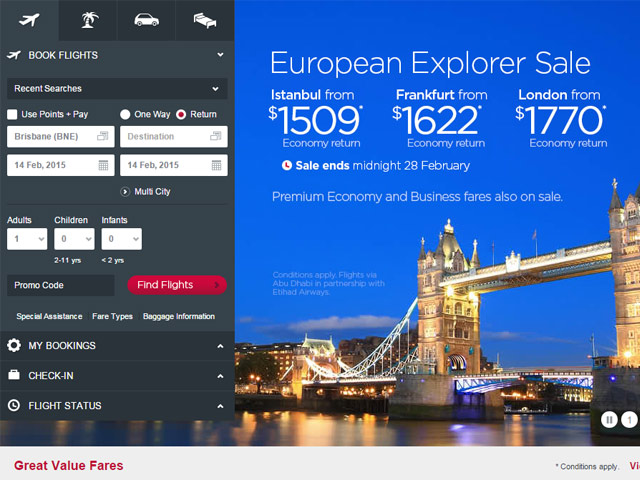 Quite recently, some of my attention has been focused on using travel booking and planning websites. Although this is an all-too-familiar experience for me, this is an experience that often times frustrates me and chews up a lot of time. After going through this rigorous planning process, I think there ought to be a better way..
The struggles
Part of the problem is my planning efforts have been split across a number of services such as Expedia, Skyscanner, and individual airline and hotel websites. Whilst juggling all these services, I was also keeping track of pricing, availabilities and even costs and timings of other modes of transport between my flights and accommodation. Among other things, I've also noticed some other aspects that could use improvement.
Spread across multiple services
Imagine you're planning a holiday spanning across 3 countries and 5 cities outside of your home city. Chances are, you will use at least one accommodation booking site, book flights through two or more airlines and use Expedia or Skyscanner to hunt for flight bargains. In other words, you are forced to use multiple websites, maintain multiple logins (which you'll forget passwords for after each planning cycle), and have your information spread across all of these services.
What would be better is if there was a service that allowed you to manage all of your flights and accommodation in one place, be able to oversee your entire trip by simply scanning through a single page, rather than shuffling through different browser tabs or email itineraries. Fortunately, Tripit might have addressed this issue quite well, though it's by no means complete.
Some benefits of the ideas discussed above:
Viewing total costs of an entire trip
Being warned when certain transits don't connect very well
Alternative route or travel suggestions to save money or transit time
Managing modes of transport other than flying.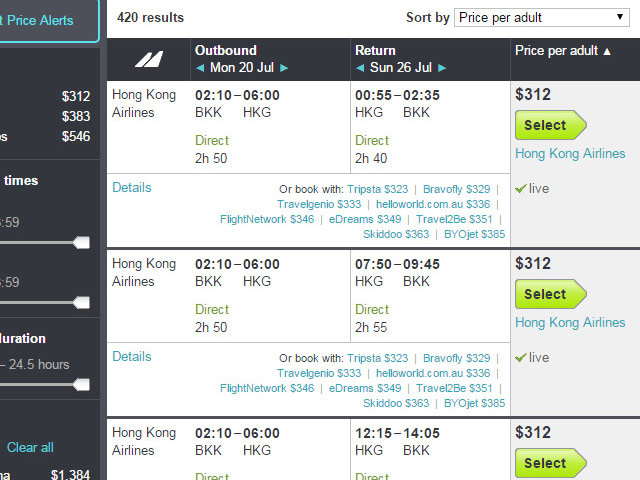 Other modes of transport or surrounding circumstances
Most of our trip planning efforts get invested in choosing flights and accommodation. However, we always need to make sure that the two connect very well.
For example, what may be a feasible flight to catch early in the morning may turn out to be logistically incompatible with other modes of transport that may not be operating till a certain time of day. Another example is, your flight is scheduled to arrive at midnight but arrives 2 hours late, and your booked accommodation doesn't allow you to check-in after a certain time of day.
Currently, we have to use Google maps and its directions tool to check routes, timings and costs.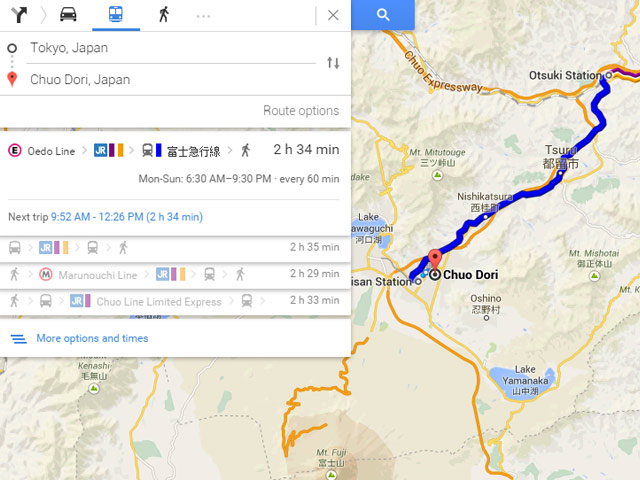 Other things such as travel warnings and destination details (such as attractions, population, currency, official languages, visa information, and weather information) would also be handy to provide users to aid their travel planning. Currently, people may hunt around on Trip Advisor or simply Google around to find this information. With all of these together, there are a number of benefits:
A more holistic planning experience
Able to better gauge costs and times in transit for all modes of transport
Risk management
More information and aids at people's finger tips
Notifications for schedule or price changes.
User experience with flight bookings
The previous sections explored a bit of the over-arching trip planning process, but I'll also touch on specific user experience elements seen on airline websites, the experience which has been mixed - ranging from smooth, informative and reliable to confusing, frustrating and even nerve racking!
The good
Notable airlines such as AirAsia, Jetstar and Korean Air are some examples of airlines that have booking processes that I enjoyed using.
The way they present their destination and date selection, flight comparison and selection, optional extras, progressive booking summaries, booking workflow and navigation and payment pages work very well.
AirAsia has done particularly well with customer service, allowing people to contact them via live chat and Twitter to troubleshoot any issues customers may have.
Some of these airlines even have nifty little features such as locking prices and displaying flights that are almost selling out.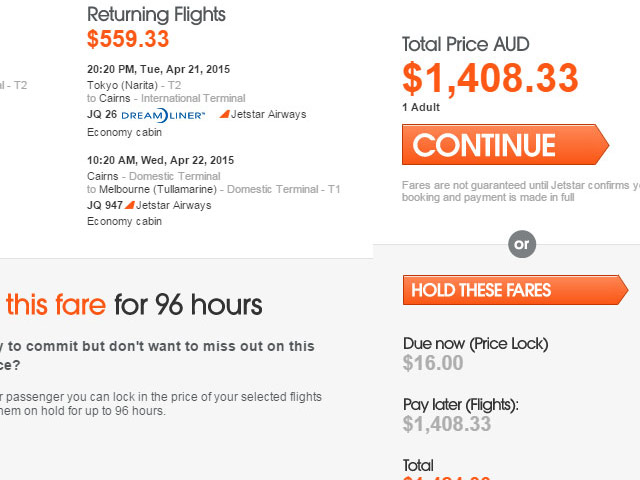 The bad
On the disappointing end, some airlines have horrible user experience design, which have left me confused and wasting a lot of time.
Some factors include encountering a lot of frustrating technical issues such as random session dropouts or display issues, key information missing or not prominent enough, and on the extreme, one particular airline booking site downloading a program onto my computer!
Normally, I use airlines that can save me money or connect very well to the next destination, but some airlines have booking workflows that make it impossible to book flights safely and confidently, that I usually end up booking with another airline that actually values my experience. Airlines should really take heed of this or be left behind.
The verdict
The travel industry today is much more fast-paced and dynamic than it was a few decades ago at a time when flights were exorbitantly expensive and customers utilised travel agents much more frequently.
While we have come a long way and customers have a lot more freedom to choose where and how they want to travel, I think we still have a long way to go translating the painless experiences travel agents provided into an experience that is digitally equivalent. While customers have been given the right tools to manage components of their trip, discovering how we can allow customers to bring these components together into a coherent and painless experience is the next step for the future.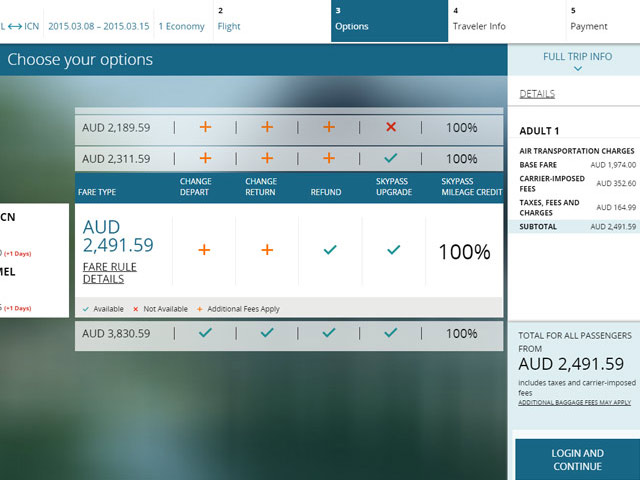 Have you had any great or nightmarish experiences booking flights and accommodation online? Know any travel sites that need to enhance their user experience? Please let me know in the comments below.